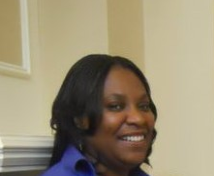 Executive Assistance
O: 248-357-1755
M: 248-357-1755
Email Me
I am an experienced, licensed professional real estate specialist to both buyers and sellers. I pursued and obtained my Builders Pre-License Certificate through the Middleton Real Estate Training Inc. I have attended Housing and New Construction Community Development training and workshop programs through the City of Detroit and Forest Homes Builders (FHS). And have gain knowledge in the areas of planning a housing development project and housing rehabilitation i.e., (development concept/pre-feasibility, feasibility study, pre-development/closing stage, construction, operation/sales, rehab design standards, lead-based paint and asbestos safety and clean-up).
I am also an experienced Residential Property Manager regarding federal and state guidelines under Section 236, Section 8, Low Income Housing Tax Credits (LIHTC), New Market Tax Credits (NMTC), 203K Loans, REAC Inspections and Fair Housing. Prior to real estate, I worked as a Human Resource Manager for the Detroit Rescue Mission Ministries. In the corporate world I learned the importance of discipline, goal setting, and how to be structured while maintaining flexibility. At the end of the day, it is achieving outcomes and changing a life that motivates me persistently.